Shades of Afrika - Handcrafted and bottled in house!!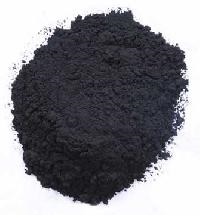 Coconut Activated Charcoal Powder (CACP) is used in charcoal poultices and compresses for application to infections, inflammation and pain, or baths when requiring a generalized application over a larger body area. This activated charcoal powder is Food Grade and also suitable for internal use, such as indigestion. CACP can also be used in animal food or water for internal applications.
CACP has no taste, and this charcoal is very fine and does not have a gritty textuer. Use a straw to get it directly to the back of the throat and buypass the lips, this makes drinking it more pleasant. For internal use, consult your physician for their advice. You can also research online what the recommended amounts are for body weight.
To make a poultice, you can use many types of thickeners: corn starch, ground flax seeds, psyllium slippery elm, quick oats, etc. CACP works best when kept moist. You can find video instructions on YouTube, and with a little imagination, you can make alternations to meet your needs.
CACP can also be used to get rid of unwanted odors. It can be sprinkled outside where a skunk may have sprayed, or over a dead animal or excrement. Not advised for indoor use as the poweder tends to scatter everywhere and make a mess. We do however sell other charcoal products for indoor odor control and absorbption.
These statements are not intended to diagnose or treat. Please consult your physician or health care provider if you have additional concerns.
FEEL THE HEALING OF COCONUT CHARCOAL !!!
4.5 oz. Plastic Jar