The Benefits of Red Palm Oil
Posted by Ryan Eloise on 30th Mar 2018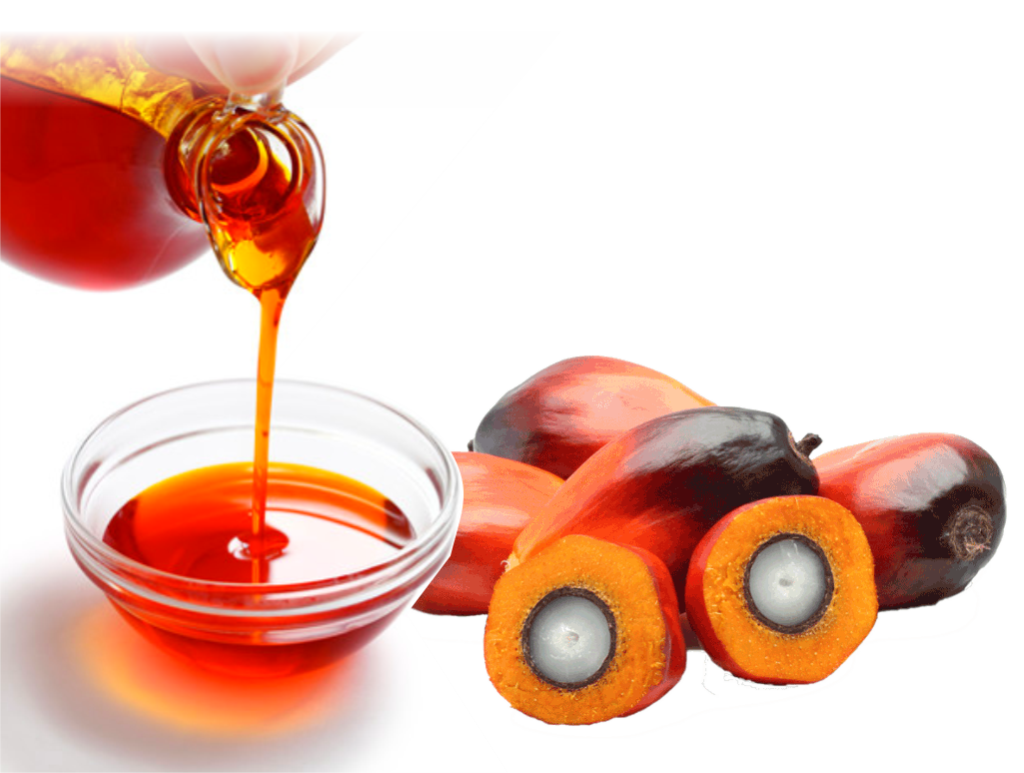 When your go to oils are olive oil and coconut oil, why would anyone feel the need to try anything else.
Olive oil and coconut oil have been known for generations to promote health inside and out of our bodies a true staple in our cabinets. We can cook with them, lather them on our skin and of course if its not broken why fix it right???
Let me ask you this? Would you put olive oil in your smoothies? Would you put coconut oil in your ice cream? Most people would say no. One reason being is that when we think of using oils in our food most of the time they are served at room temperature or higher. Coconut oil for example is of solid consistency at a room temperature, and melts only when it gets hot enough. But did you know that Red Palm Oil can give you the same benefits that coconut oil and olive oil give and then some?
Yet before we get into the benefits of red palm oil lets discuss where it comes from.
Naturally sourced red palm oil comes from Palm oil is extracted from the pulp of the oil palm fruit. The plantations are located in South America, New Guinea, Ghana, Indonesia and Malaysia. Oil palm is extremely productive and gives much greater yield than other crops, like sunflower or rapeseed. You can read more about where red palm oil comes from here. The consistency is that of lard, and its key characteristic to tell it from other oils is its dark red color. Now without further delay lets get into the benefits of red palm oil.
1. Its packed with vitamins A and E and antioxidants.
The beta-carotene and lycopene that give the oil its red color covert into vitamin A. Vitamin A and E support your skin, vision, cell growth and immune system.
2. Red palm oil is heart healthy.
It is said that red palm oil can help with inflammation, lower blood pressure, and reduce cholesterol. Aiding with keeping your hearth healthy.
3. May be used to treat skin problems.
In Africa red palm oil is used to treat rashes boils and dry skin. Red palm oil is also used in soaps and hair treatments to aid in softening and strengthening the hair follicles.
4. Great to Cook With
Although it is not recommended to use as a frying oil (smoke point 302 degrees Fahrenheit), red palm oil is great to use in your cooking recipes. It is said that red palm oil is to Africans what olive oil is to Italians, and that alone is a big deal. It can also be added to cold food recipes.
5. Great for expecting or nursing mothers.
In Africa red palm oil is taken daily by nursing mothers to aid in the boost of vitamin content in their breast milk.
So there you have it. Red palm oil in all its greatness.
Have you ever tried red palm oil? Let us know your thoughts on it below.
Stop by Shades of Afrika to purchase Extra Virgin Red Palm Oil today.
Or Shop Shades of Afrika online
Also check out our video cooking segment using Juka's Organic Co Red Palm Oil, where we used red palm oil in our smoothies.
Until next time.
Peace love and blessings from
Shades of Afrika