Bath Time With Gye Nyame
Posted by Ryan Eloise on 10th May 2018
Hey family!
Shades of Afrika here to tell you about one of our featured products this week. But before we get into it. I have a question for you.
Would you consider yourself a bath or a shower person?
What if I told you Gye Nyame has something for everyone. Gye Nyame creates all natural products with the main ingredient being black seed.
Black seed is said to be high in antioxidants and to have anti-inflammatory capabilities. Gye Nyame is also chemical free, and is never tested on animals.
I had the pleasure of trying Gye Nyame's Black Seed Soap Green Grass. The scent of the soap was very freshly scented, and smells of green grass. Hence the name. "Green Grass" and the picture of the grass on the bottle.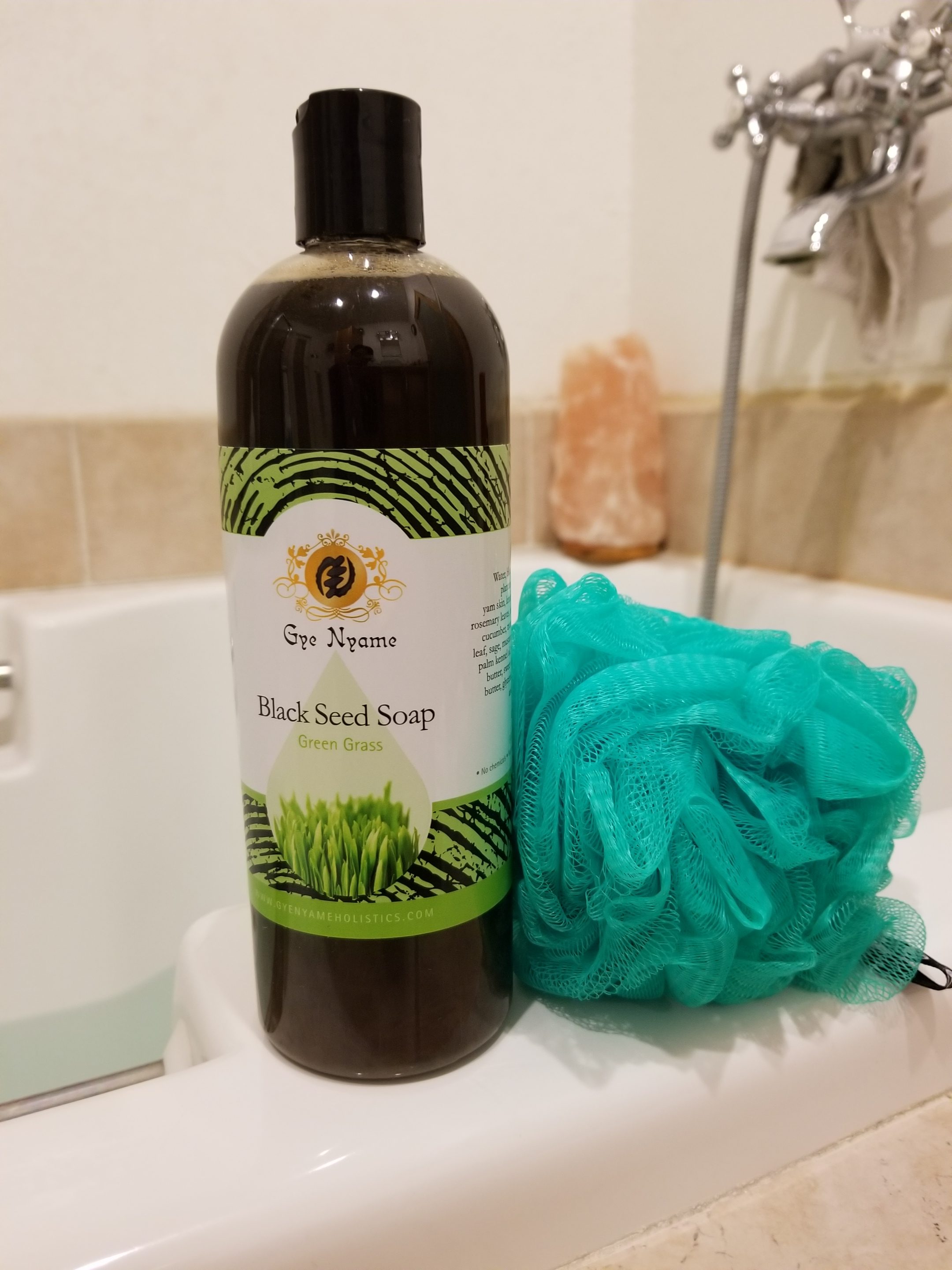 Gye Nyame claims to be good for skin and hair, and to clear most common skin diseases; fungus, rashes, scars, hemorrhoids and dandruff. So i decided to use the product on my face and body.
I used a sponge for this test so I could get a good gauge of lather.
The lather is similar to shower gel, and the consistency of the soap is very watery. I did notice that although the soap is brown it did not leave any stains or brown residue, which is a plus.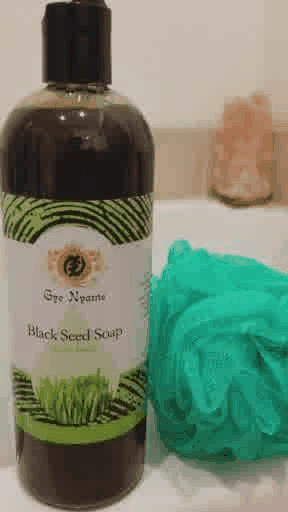 Once I finished my bath I noticed that my skin was very soft and smooth. But if you have sensitive skin like I do I recommend you add your moisturizer immediately afterward. This is important so your skin isn't left feeling to dry.
Make sure you know your skin type before purchasing this product. I wouldn't recommend this product for someone who tends to have dry skin. On the other hand if you have oily skin, eczema, psoriasis or other skin irritations, you should definitely try the Gye Nyame line.
You can find Gye Nyame products at Shades of Afrika. Or shop online at shadesofafrika.com
Have you tried any Gye Nyame products? We would love to hear about it in the comment section below.