Shades of Afrika - Handcrafted and bottled in house!!
100% Pure & Natural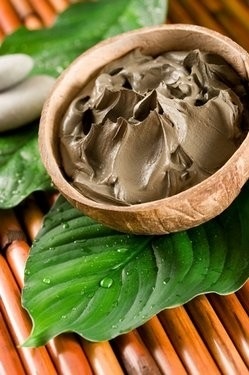 Bentonite, also referred to as Montmorillonite, is one of the most effective and powerful healing clays used to treat both internal and external maladies. Bentonite can be used as a clay poultice, mud pack or in the bath, and in skin care recipes. Internally, it can be added to water or glazed upon food to help those with sensitive palates. It has a very fine, velveteen feel and is odorless and non-staining.
Its highest power lies in the ability to absorb toxins, impurities, heavy metals and other internal contaminants. Bentonite clay's structure assists it in attracting and soaking up poisons on its exterior wall and then slowly drawing them into the interior center of the clay where they are held in a sort of repository. To state it another way, Bentonite is swelling clay. When it becomes mixed with water it rapidly swells open like a highly porous sponge. From here the toxins are drawn into the sponge through electrical attraction and once there, they are bound.
For internal use, start with a teaspoon mixed thoroughly in 8 oz. of water. After a few days or so, you may want to increase the amount of clay to a tablespoon. It is best taken on an empty stomach and not in combination with other herbs, vitamins, or medication.
A clay mask made from Bentonite draws excess oils and debris to the surface of your skin, boosts circulation to tighten the skin and stimulate blood flow, and whisks away dead skin cells that can clog pores.
To control itching: A simple "mud pack" made with bentonite clay and enough water to create a thick goo can help control the itch and dry up blisters, herbalists say. Spread the clay over the affected area and let air dry. Keep it on until the clay wears off or gets itchy. Wash off the residue.
For first-aid: To make a healing pack, mix Bentonite clay or baking soda and oatmeal with water and an anti-infection herb (such as garlic, thyme, or calendula) or an herbal tincture. Apply to pimples, boils, or wounds.
Free of pesticides, GMOs, and sustainably farmed
4 oz. Plastic Jar