Shades of Afrika - Handcrafted and bottled in house!!
100% Pure & Natural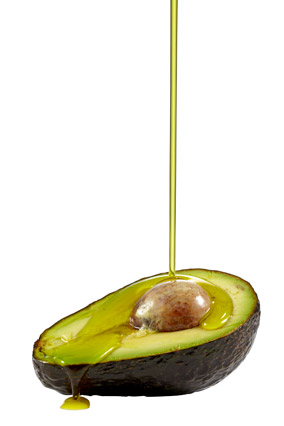 Avocado Oil
Avocado oil is rich in vitamins A, B1, B2, B5, D, E, minerals, protein, lecithin, and fatty acids. It is a useful, penetrating oil for dry skin and eczema. Within massage formulations, use 10% dilution. Avocado oil can be used in cream, lotion, balm, body butter, hair oils, lip balm, and soap.
Free of pesticides, GMOs, and sustainably farmed.
As a Leave-In Conditioner

If your hair is on the drier side, avocado oil is the perfect leave-in conditioner and can restore hair moisture and softness. Apply a nickel-sized amount when hair is still damp or once it's dry before hair styling and distribute evenly. As avocado oil is filled with vitamins B and E, it makes your hair shinier and easy to style.

As a Face Mask

You can use both avocado flesh and avocado oil to DIY a calming and moisturizing face mask for your skin. It's easy: First, cut a ripe avocado into cubes. Then, add a small amount of avocado oil and mash the mixture into an even paste. Apply the avocado and avocado oil blend to your face and let it sit for 10 to 15 minutes. Finally, wash off with water or a facial cleanser depending on how oily your skin type is. The vitamin E, antioxidants and fatty acids will help restore and balance your skin so it looks supple and glowing.
4 oz. Glass Bottle
Even though this oil is heavy, it doesn't "clog my pores". It's a great carrier oil. Thank-you so much!!!!

Just one great ingredient for my oil cleanser

I've tried so many methods to clear my acne. Countless methods for many years. I'm trying natural methods for a second time, this time with a better guide. Witch hazel has definitely helped my create my perfect toner. Thank-you for this affordable option.