Why KeraVada Deserves A Seat At The Black Table
Posted by Ryan Eloise on 30th Mar 2018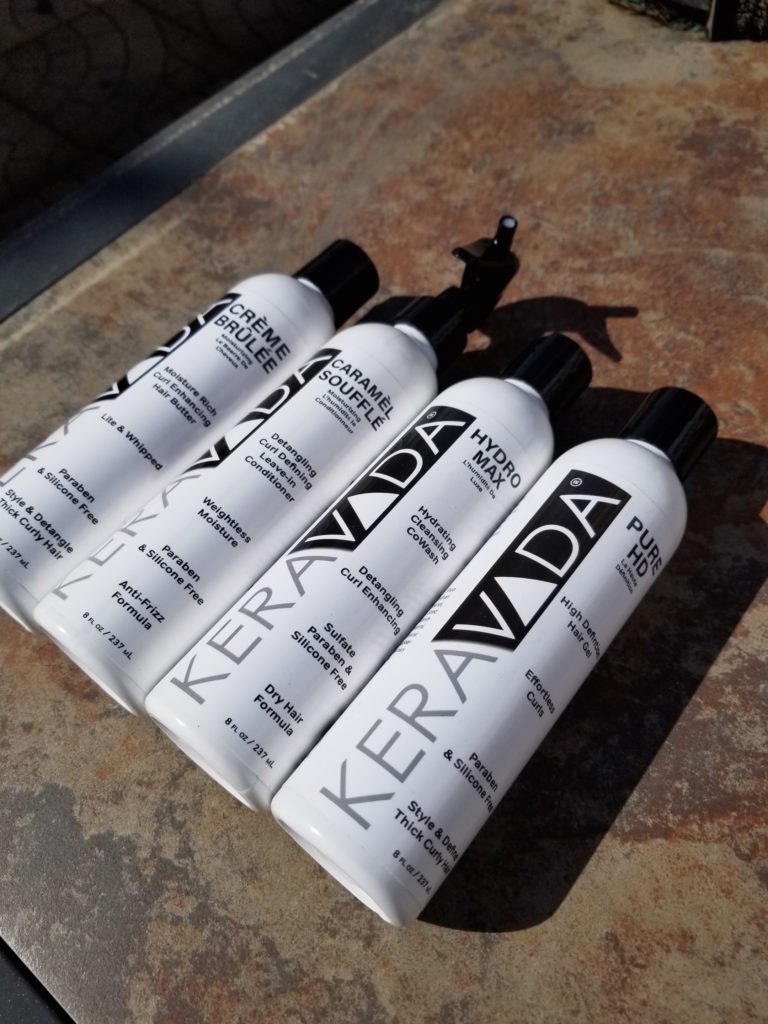 With so many products being thrown at us daily claiming to help us achieve hair greatness, its hard not to always remain skeptical. Our luscious locks over the years have birthed a million dollar industry. Possibly due to the fact that we have to go through about 10 products to find one that works for our hair type, which lets face it has gotten a little complicated.
Now broken up into specific letters and numbers 2a-4c it is definitely safe to say the struggle is REAL.
What happened to the good old days of just being natural or not. But I digress, we can't help the fact that we're magical.
How many times have your walked down the aisle of your location beauty supply or drug store looking for the one. Just to pick up one two and three different products that you saw on social media. I too have walked down many aisles looking for something that would work for me, and my level 4 hair. Then I was introduced to KeraVada.
Might I add I had never heard of the brand, and yes I was skeptical while reading the different product bottles. Why? Because the products catered to my struggles. Who did this product line think it was to whisper to my soul and say " I got you". Seemed to good to be true. So I put it to the test, and it passed.
KeraVada not only had my hair feeling brand new. Its luster changed, and my curl pattern was more defined just after using the co-wash.
It had given my hair a push in the right direction. I was amazed that I had finally found a product that could live up to its claim on the first attempt.
Now don't be mistaken this line is not just for level 4 hair types, there is definitely something for everyone, but here are my top 4 reasons you should give it a try:
1. It's got some of our favorite qualities!!!
Ph Balanced, No Parabens, No Phthalates, No Mineral Oil, No Formaldehyde, No Synthetic Color, No DEA, No Silicones, or Sulfates.
2. Product Consistency
These products are creamy and satisfying and didn't weigh my hair down. I also liked how my hands didn't feel tacky afterward. All the product actually went from my hands to my hair without the film feeling.
3. Fairly Priced
Let's be honest natural hair products tend to be a bit more pricey at times, but KeraVada is available at a reasonable cost and a high quality.
4. ITS BLACK OWNED
Many black owned brands have sold to larger companies but KeraVada is privately owned. So let's continue to support black business so they don't feel that they have to sell to compete.
KeraVada worked for me. Check it out, it just may work for you also.
KeraVada is only sold at select retailers and online.
Shop KeraVada products at shadesofafrika.com or stop by if your in the Long Beach, CA area.
Shades Of Afrika
1001 E. 4th Street
Long Beach, CA 90802